Because You're Not a Bill Collector
Pay HOA Dues Online
Collecting HOA dues is an important part of your job, but that doesn't mean you have to like it. Running around to follow up on payments is time-consuming and uncomfortable. Happily, your Free HOA Website from Gladly includes HOA Online Dues Payment. Paying online is easier for members so they pay more readily, even automatically. And that makes your job a darn sight more pleasant.
You're not a bill collection agency or tax monger. But when it's time for HOA dues to roll in, you probably feel like you are. Enter Gladly's HOA Online Dues Payment. As part of your free website, it collects these fees online (even automatically). So you can stop knocking doors start knocking out that to-do list. Residents can use your current system through the website or sign up for GladlyPay™
(Coming soon).
Dues collection is a necessary evil. Keep the necessary, lose the evil.
Hassle-free online payments makes members happy.
Not hassling members means you keep your friends.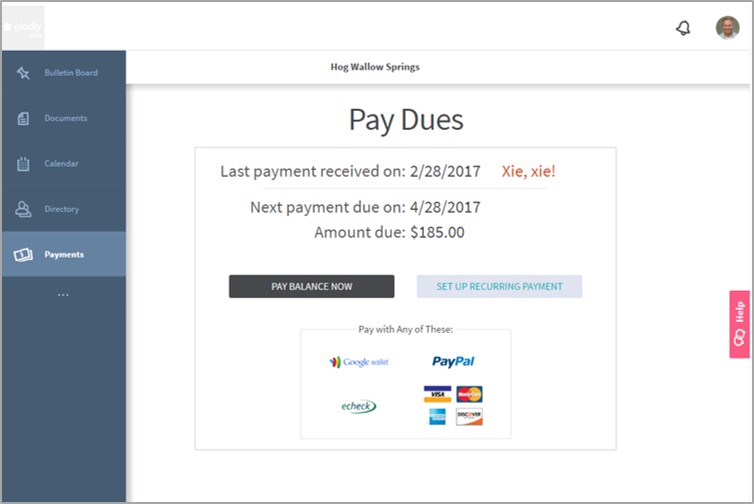 Everything is done online these days. Good thing Online Dues Payment is conveniently included with your HOA's free website. This makes paying and collecting dues quick and easy — even automatic. No checks, no running around, and no dirty looks.
Keep Your Current Payment System
HOA Dues Payment is included with your free Gladly site. But if you already have electronic payment in place, don't worry — you can keep right on using it. HOA Dues Payment can be integrated with your current system, or with GladlyPay™ (Coming soon). Either way, your job just got a lot easier.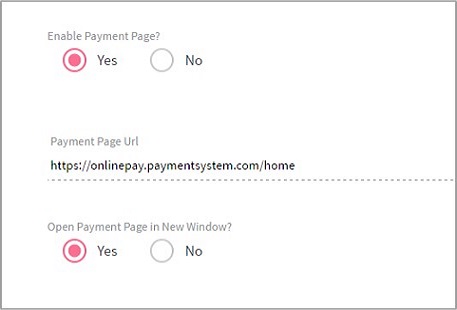 HOA Online Dues Questions
Q: How do I set up online payments?
A: Setup is as easy visiting your community admin page on Gladly and entering the weblink (url) where your residents currently make payments. Then, when residents make payments, they will see the same information that they are accustomed to – except that it is easy to find on your Gladly community page.
Q: What if our community doesn't have online payments?
A: In the future, Gladly will be releasing GladlyPay™, a super simple payment system for your community.  Setup will be easy — but not as easy as collecting dues online.
After you create your HOA website, read our HOA comics:
HOA software is constantly changing and getting better. It helps us to automate processes and communicate better with… well, everyone! If you haven't looked into it for a while, or if you're using a system that is just
Okay, so it's not really a takeover. But chances are, you're starting to see signs of this changing HOA demographic with more and more millennials moving into your HOA. Millennials are sometimes called Generation Y: those who reached adulthood around the turn of the...
The fact is the average homeowner doesn't realize what goes into running their community and the cost involved. Heck, you probably have a better idea where the homeless guy is going to spend the 2 dollars you gave him this morning.