The easiest way to collect HOA dues
Get an online portal that lets residents pay dues online.  No cost to the HOA.  Comes with a free HOA website!
You're not a bill collection agency. But when it's time for HOA dues to roll in, you probably feel like one. Enter Gladly's HOA Online Dues Payment. As part of your free website, it collects these fees online (even automatically). So stop knocking doors start knocking out that to-do list. Sign up for GladlyPay™ today.
Not hassling members means you keep your friends.
Use ACH, credit cards, or debit cards. Everything is done online these days.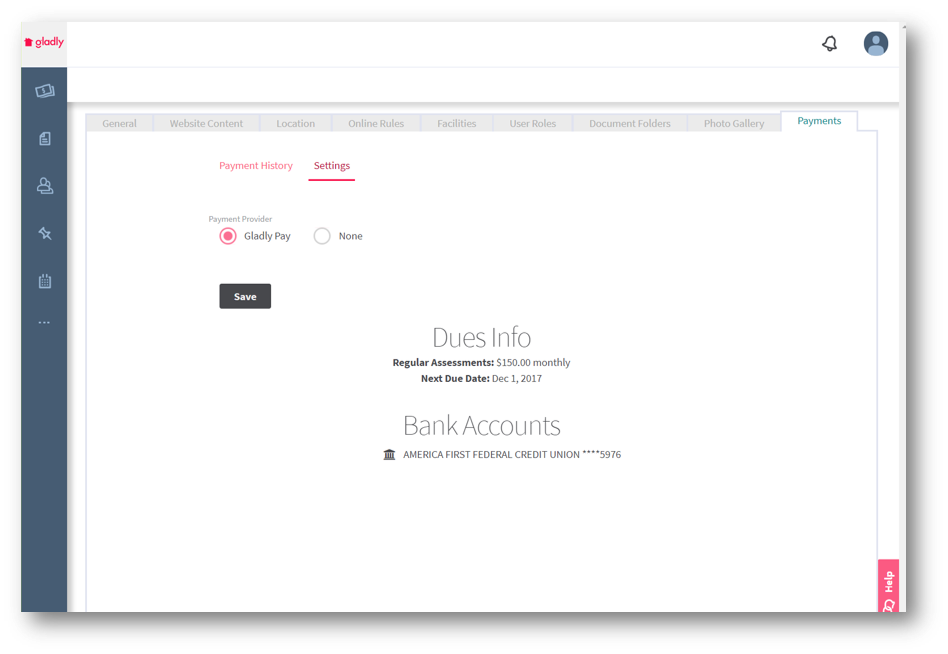 Good thing online dues payment is conveniently included with your HOA's free website. This makes paying and collecting dues quick and easy — even automatic. No checks, no running around, and no dirty looks.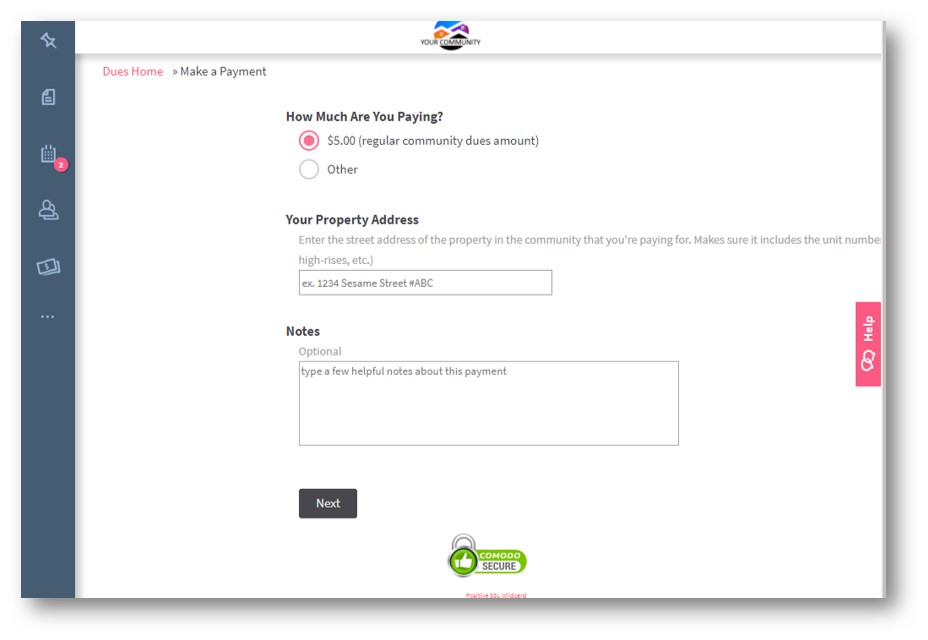 Free For the HOA, Convenient For the Residents
HOA Dues Payment is included with your free Gladly site.  There are no setup fees or monthly costs.  Residents who choose to use GladlyPay, are  charged a $1.95 convenience fee for dues $50 or less.  For dues over $50, the fee is $2.95 or 2% (whichever is greater).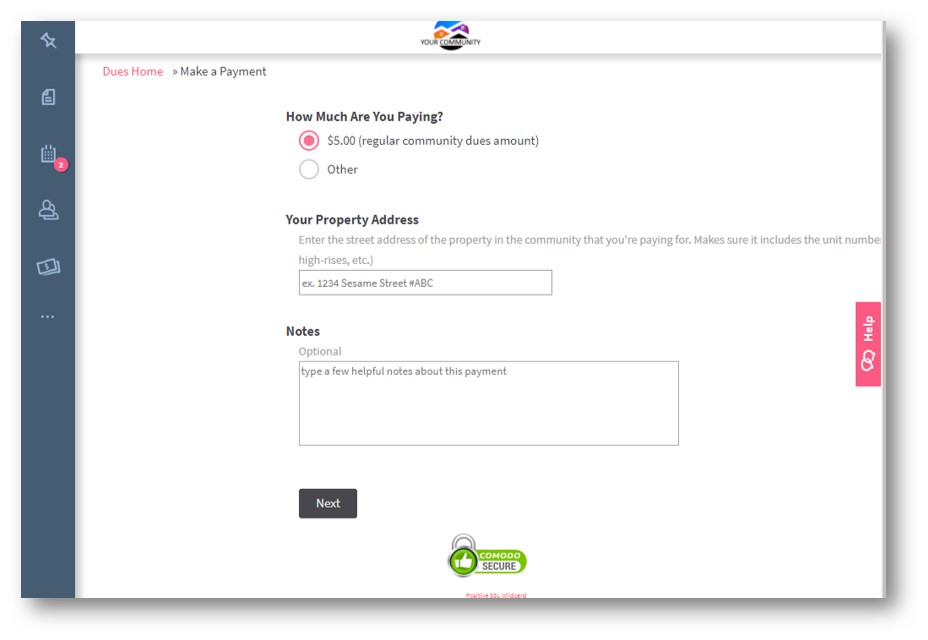 HOA Online Dues Questions
Q: How do I set up online payments?
A: Setup is as easy as visiting your community admin page on Gladly.  Simply click on the dues tab of your website and setup dues for your community in just a few steps.  It takes just a few minutes!  Residents can access it anytime through your free GoGladly website. 
Q: What if our community doesn't have online payments?
A: Dues payments cost nothing to the HOA.  Residents who pay online are charged a $1.95 convenience fee for dues $50 and less, and $2.95 or 2% for dues over $50 (whichever is higher).  
After you create your HOA website, read our HOA comics: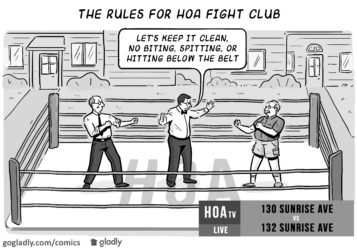 Neighbor vs neighbor disputes are not new, and they definitely aren't unique to homeowner association. But, when these confrontations arise in a common interest community the HOA can get stuck in the middle.   In many cases, it's difficult to determine when, or even if, the HOA should get involved.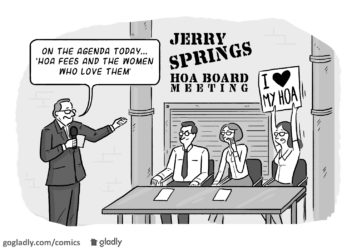 This behavioral phenomenon occurs gradually over time, as homeowners and even some board members are not challenged and corrected on their behavior with regard to HOA meeting conduct. Thus shouting, threats, and yes, even chair throwing are considered acceptable actions.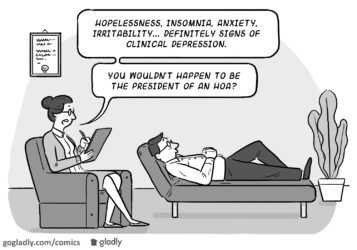 Many HOA board members feel stressed, overworked, and underappreciated.  I say "many" because there are a some who seem to handle their HOA board responsibilities with relative ease. What makes the difference?