"I Love Pushing Paper!" – No One, Ever
As an HOA Manager, you've got to keep things organized. You also need to keep members informed with current records and documents. Since you could probably fill the community pool with agendas alone, you might feel like you're swimming in paper.
If so, you'll be glad to know your Free HOA Website comes with a handy HOA Document Management system (up to 4 folders and 10 files). It lets you keep everything in one place for members to access anytime.
(hint: not on your desk!)
Lose the Paper.
Not Your Mind.
HOA managers handle hundreds of documents; it pretty much never ends. And unfortunately, most of it ends up on your desk. But what if you had all your documents in one place, where you could find things quickly and never lose a thing? Gladly's HOA Document Management can help you do just that. No chicken scratch, no misplaced paperwork. You're welcome.
Finding papers becomes quick and panic-free
Your office runs like a well-oiled machine. You got this.
"Hey, I can see my desk!"
"It's easy to add and remove documents that the community members need such as insurance information, minutes, agendas, CCRs, rules, etc. and they can access it anytime they need it."
-HOAM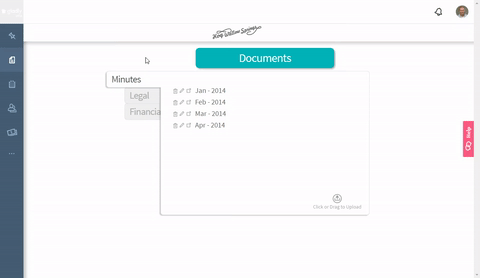 Your HOA Document Management system keeps all your important documents secure, organized, and easy to find. Whatever it is, you'll know where it is in a snap. Members can even look up their pertinent documents without coming to you. Talk about happy.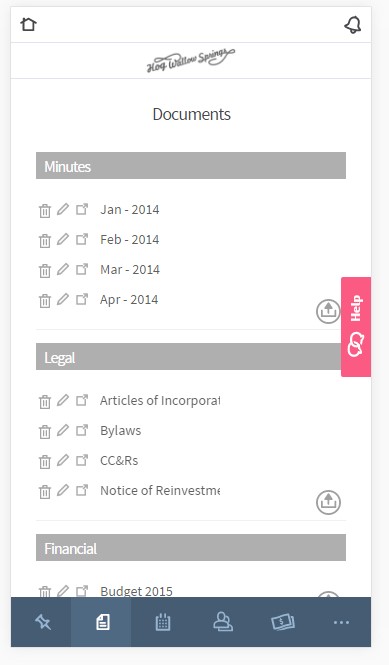 Forms. Agendas. RFPs. Notes. Bids. Contracts. CC&Rs. Some days you'd like to host a bonfire. We totally get it. And now, you can get access to it all online. Give your fingers and file cabinet a break. Why take 20 minutes locating a paper file, when you can find what you need in a jif? Print it if you need it — otherwise, we'll hold onto it for you.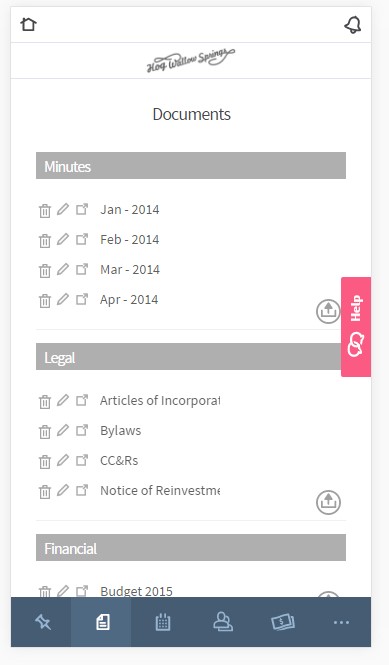 Got questions? Have at it!
HOA Document Managment Questions
Q: How much storage do I have?
You can put as much as you would like in the documents section.  You won't have to delete your documents because the storage capacity is unlimited.  The file upload size has a maximum of 20mb.
Q: What access will members have?
A: Members will only have access to documents you allow them to see, and will log in at that level. For everything else, managers have their own unique login and permissions. No need to worry about residents looking at the sensitive stuff.
Q: What if I'm not a computer geek?
A: You don't have to be. With a few clicks, you'll be able to find your documents neatly categorized and right where they should be.
Q: What if I need hard copies?
A: Any time you need a paper copy, you can print one. And if you need to send a paper statement or document to someone else, we can handle it for you with a click (coming soon).
After you create your HOA website, read our HOA comics: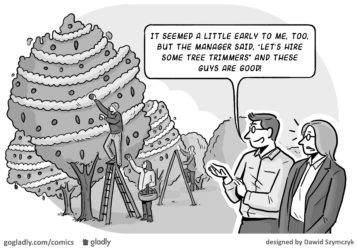 Have you thought about your trees lately? There's a lot more to tree care than trimming, and neglecting them can mean a big mess and an even bigger expense. Here's how to make sure your trees provide beauty, shade, and a happier community for years to come.
read more