Bring Happy to Your Community
Get Gladly: the simple, modern, free HOA website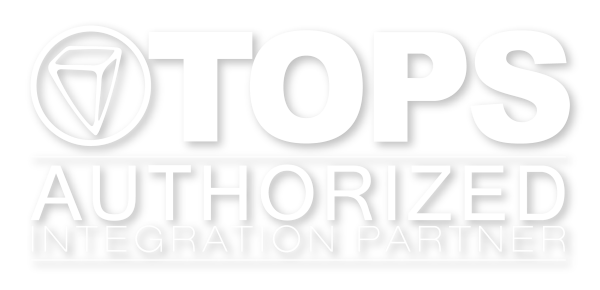 Always Look and Feel Your Best 
A poor website makes your community appear disorganized and sloppy. Make sure yours is not only attractive but well-organized and easy to navigate — just like your neighborhood.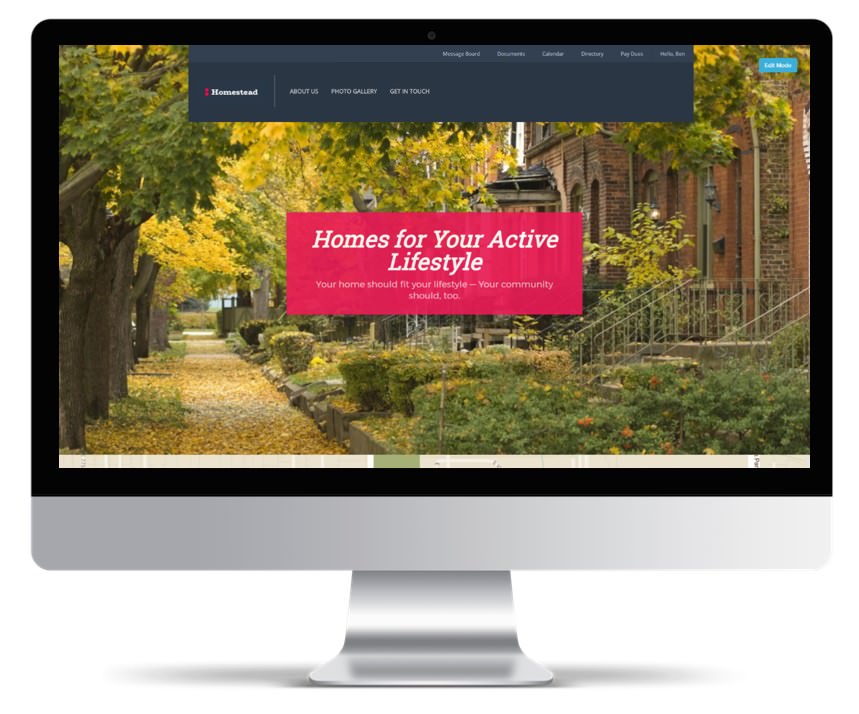 THE BEST LOOKING SITE IN THE CITY
Get a modern, beautiful, website that looks way better than the community's site just next door.  All free.  Add a custom domain or connect your existing domain for just $14/mo.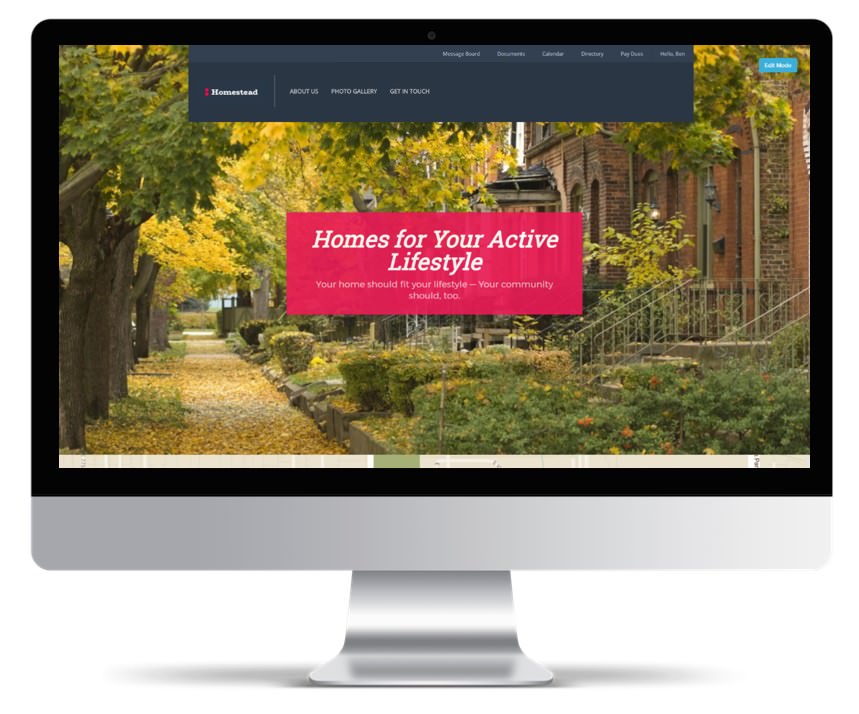 YOU DON'T NEED A TECH GUY
Did the "techie" board member move out? No worries, anyone can update this beautiful website which is specifically designed for HOAs.  Smart move.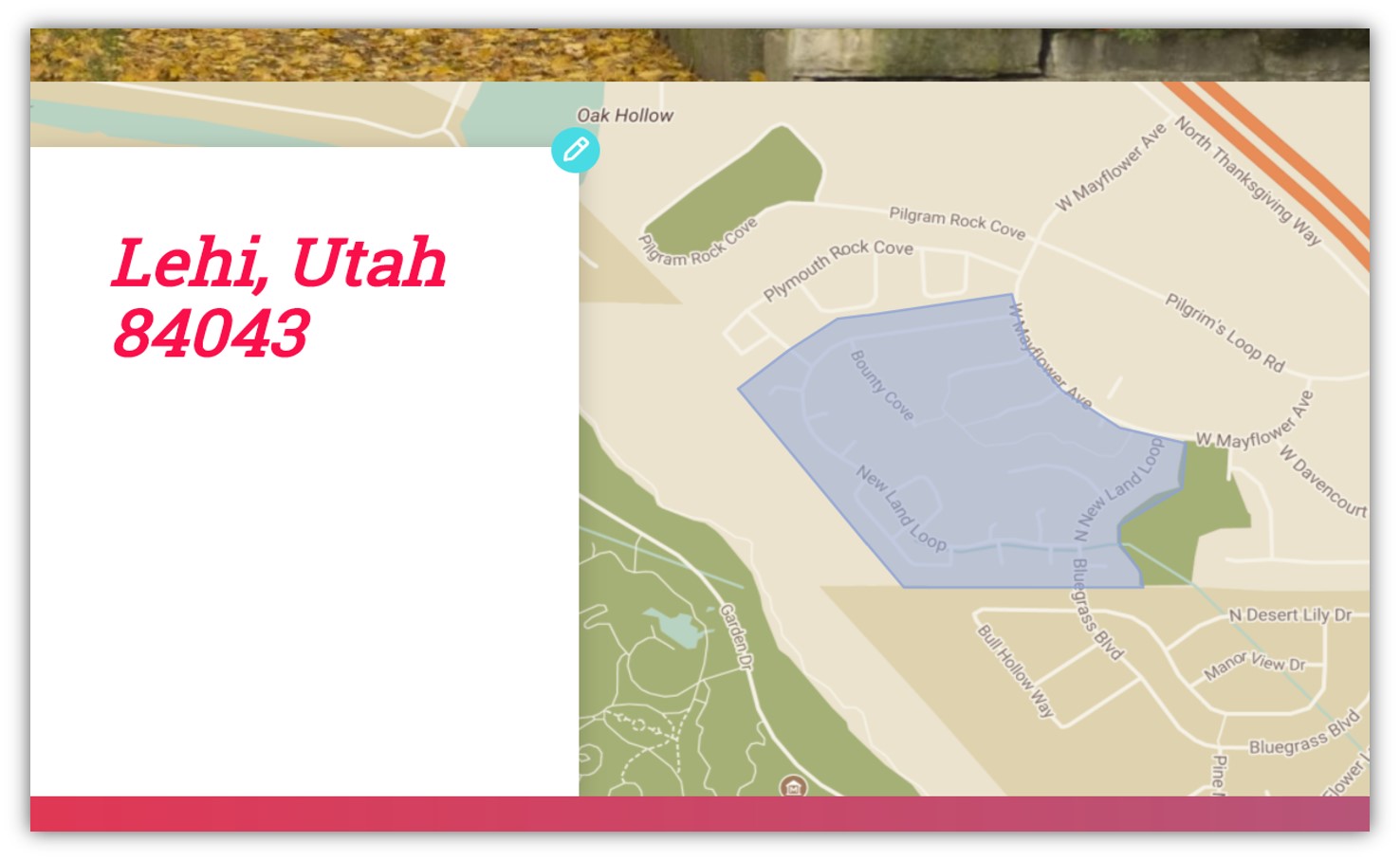 Your neighborhood is not just a single point on a map.  Use our advanced outline tool to show exactly where your community is located.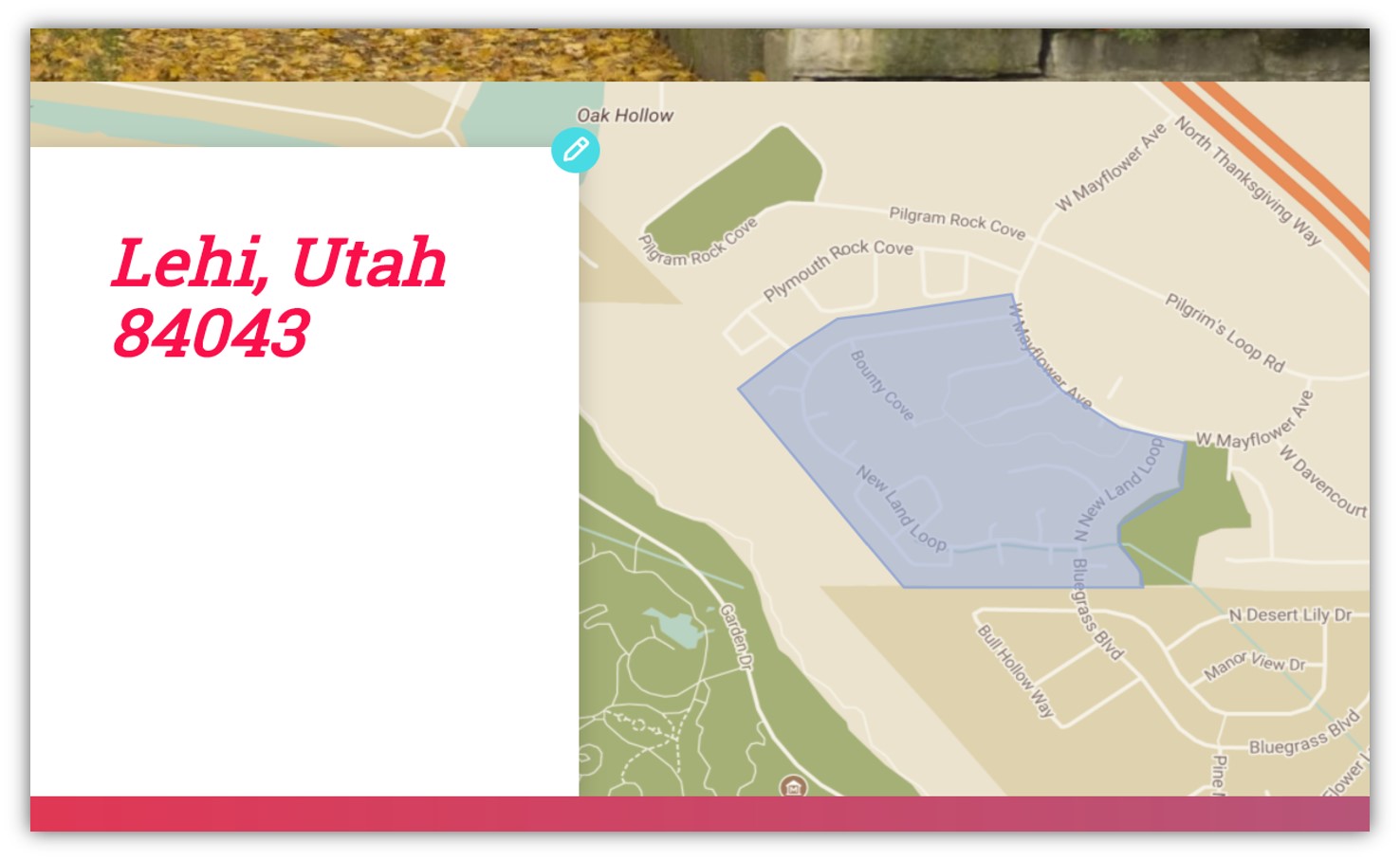 Still not convinced? Check out our demo page and test it out.  We think you'll love it.
FAQs
Frequently asked questions
What is the cost of GoGladly?
GoGladly is a free HOA website for your community. You can also add premium features and apps to your website for a monthly fee. GoGladly will continue to add new apps but don't worry, your modern HOA website will always be free!
Your free HOA website comes with a beautiful community homepage. You can include an about-us section, images, and contact us page. In the near future, we will add an FAQ and public documents section.
How long will it take to signup?
If you already have images of your community, you can get a website up and running in 10-15 minutes.  It's really easy.  Don't believe us? Check out the demo.
We have years of experience managing and writing about HOAs. We have lot's of new features we plan to add to GoGladly and are always looking for feedback. If you want to request a feature please contact us.
Can I add my own domain?
You can add a custom domain for $14/mo. So instead of yourcommunity.gogladly.com you can get www.yourcommunity.com.
After you create your HOA website, read our HOA comics: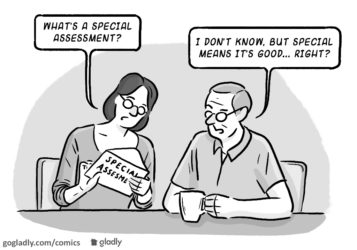 When you hear the word "special" you usually think of good things – special events, special features, special offers, special pricing, just to name a few.  But when it comes to your HOA, there is one kind of special that nobody likes – the special assessment.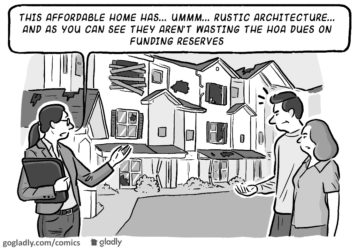 Reserve contributions are often are relegated to "what's left" status in the budget process, regularly characterized by Board members and homeowners alike as a problem for future owners. We've been challenging that way of thinking for over 30 years, and finally
Community management is a tough job and community managers take pride in their work. Just try calling a community manager a "property manager". You'll probably get a strange look or even a stern correction. After all, those in the