Bring Happy to Your Community
Get Gladly: the free website and stress-free communication tool for your HOA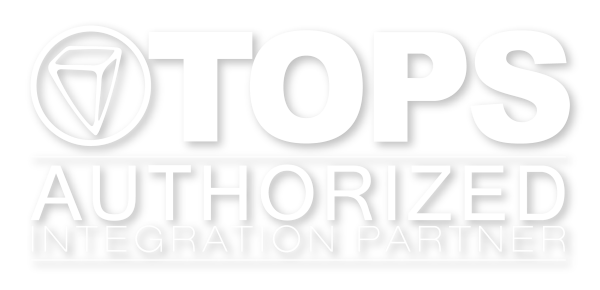 It's like Kryptonite for Angry Homeowners
Tension? Complaints?
Poor communication and misinformation are usually to blame. With Gladly, you get a beautiful website and functional communication tools that make both residents and managers happy.  

Say goodbye to dysfunction palooza with free tools: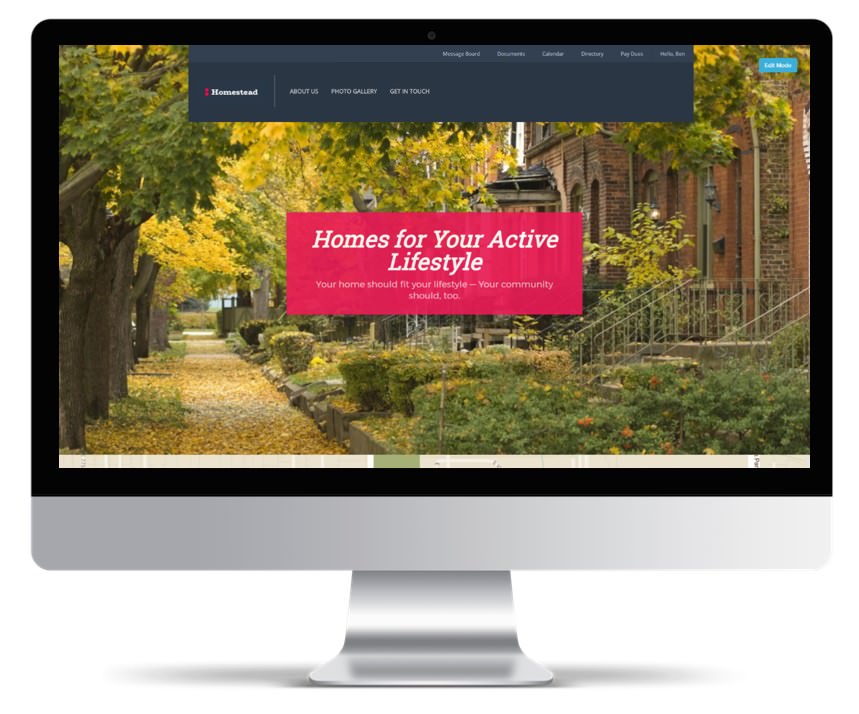 Always look and feel your best with a free website to show off your great community. Always updated because it's frequently visited.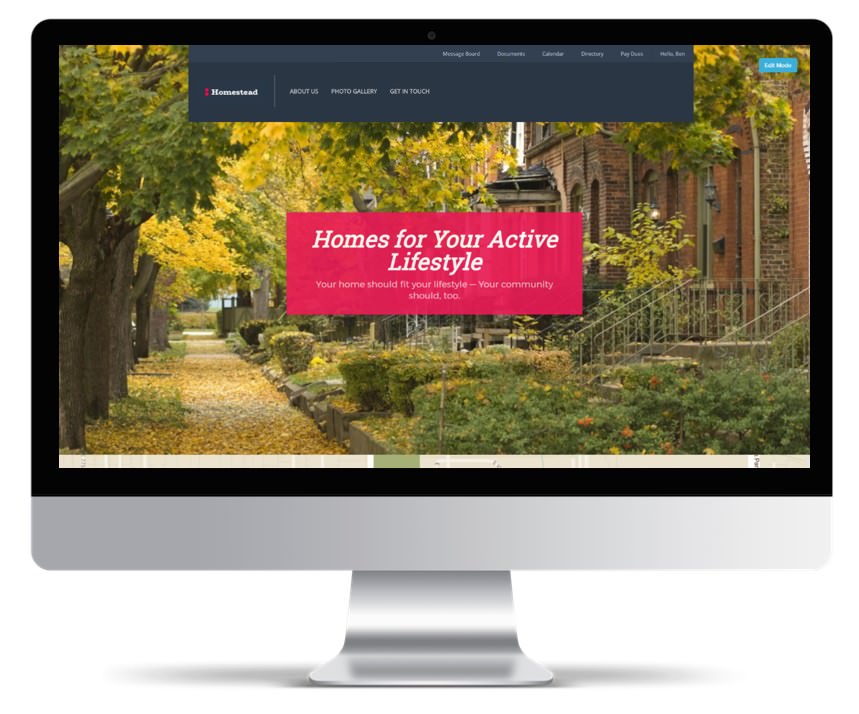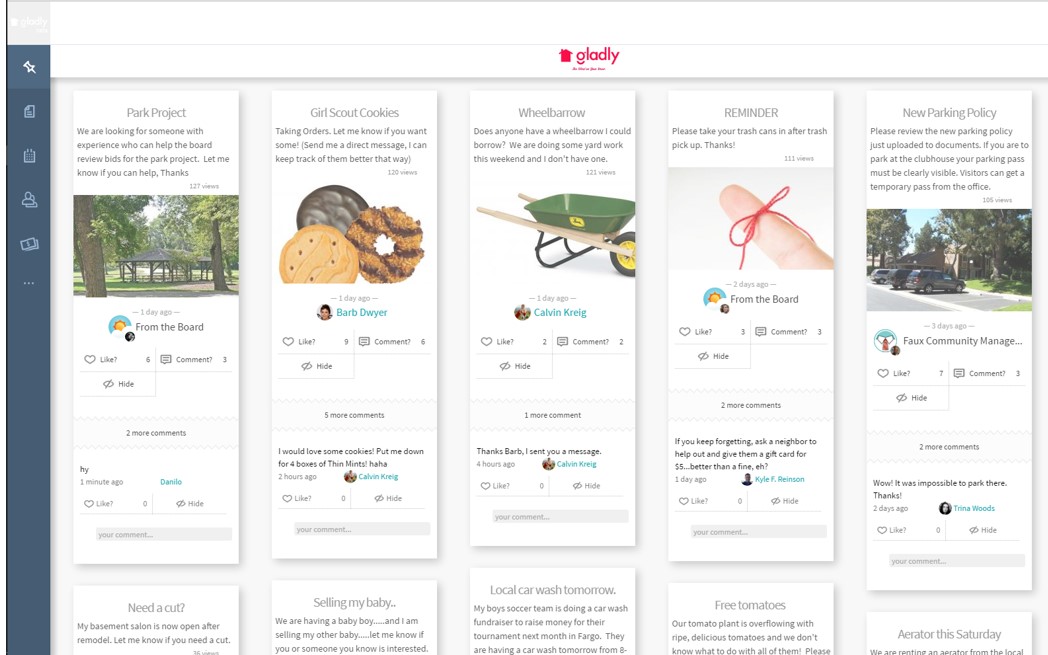 What if your community actually read notifications? Residents would be informed, feel valued, and complain less.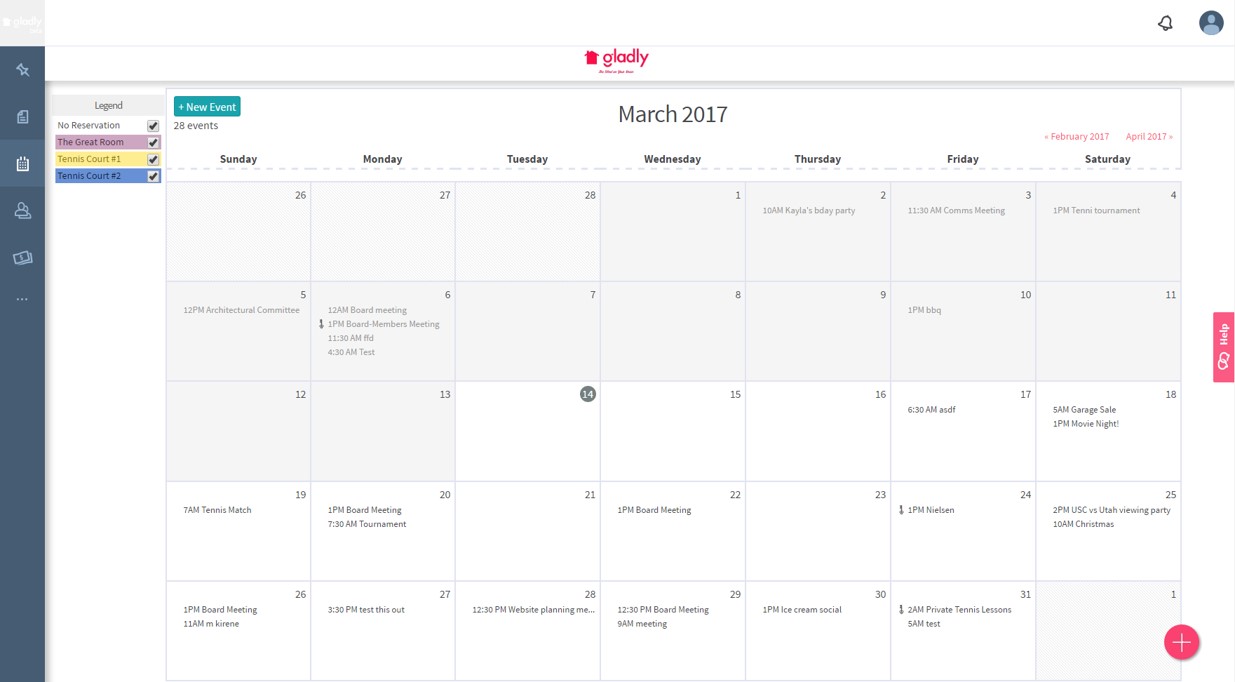 LET COMMUNITIES MANAGE THEMSELVES
Create a sense of community. Your calendar gives neighbors quick access to tennis tournaments or game nights.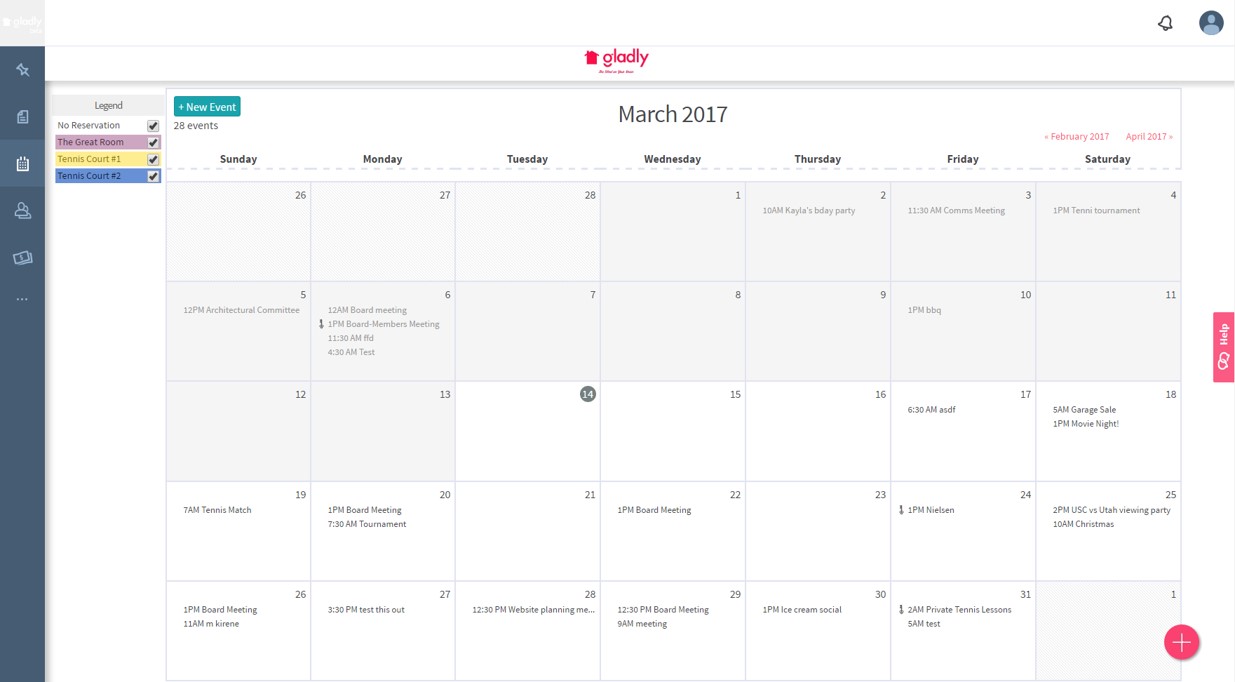 Tools that free up your time
Fear Not, You'll Be Online in 5 Minutes
Outline your community boundary and all addresses will be imported. Or, upload a spreadsheet with emails and addresses.
Use TOPS? Perfect! You can import all your data with just a few clicks. Don't worry about updating information in multiple places, because TOPS syncs with Gladly.  When a customer updates their Gladly account, it will update TOPS automatically (coming soon).
See the Easy Setup
Get Started Now!
Safe & Secure
We verify that members live or own in your community using address verification through Google maps.  And for a higher level of security we can assign a access code unique to each user.
Manager Interface
Managing all your communities has never been more convenient. And if you're using TOPS, it's practically hands-free.
Email Everyone
Need to get the word out fast? Send messages to all your homeowners in seconds.
Facebook Login
If you want better communication, your messages must come with quick and easy access built in. Our Facebook login doesn't require a new password or any extra effort. If they're on Facebook, they'll get the message.
High Readership
Messages come to members through quick, easy-to-read notifications. Members will be reminded where to go for community information, and are more likely to read posts than a long newsletter.
Forms
Every HOA needs a variety of forms for different purposes. Need to collect information for special requests, reservations, or new move-ins? Gladly Forms (coming soon) lets you create your own forms in minutes.
Frequently asked questions
What is the cost of Gladly?
Gladly is free for your community to use.  At some point we may add additional features for a fee – like mailing community flyers or taking online deposits for amenity reservations.  However, all of the current features are included for free.
How does this help my bottom line?
Managers may spend a lot of time and energy trying to resolve frivolous issues with homeowners and board members. We have a communication product that homeowners will actually use so they're more informed and have fewer complaints. You spend less time on problems and keep your employees happy.
How do I invite my community?
1) Sync with TOPS. With minimal effort, you can import your community information from TOPS. 2) Upload a spreadsheet with emails. 3) Individually add resident emails on our setup page. 4) Send Gladly a spreadsheet and Gladly can invite residents.
Won't this take more of my time?
You don't need to moderate; it polices itself, just like Wikipedia. You'll spend less time sending mail & newsletters. Less time dealing with frivolous issues.
How do you deal with inappropriate posts? People can be nasty.
Some people definitely have the tendency to get nasty online, especially when they're anonymous or if there are emotional issues at stake. However, when people aren't anonymous  — as is the case with Gladly — most will behave themselves. And if the group is large enough, the good guys will outnumber the gadflies. They will make sure that it all stays respectful and truthful, just like Wikipedia.
After you create your HOA website, read our HOA comics: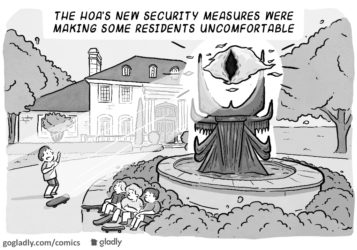 When you think of HOA security you usually think of gated communities, security guards, and surveillance cameras. If you follow the news you might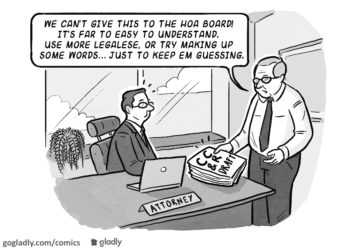 It's true that many homeowners don't read the CC&Rs. Often misunderstandings come about because they don't really know how the HOA works and how to go about changing a policy or rule. Here are a few things that homeowners should understand about their governing documents and their HOA.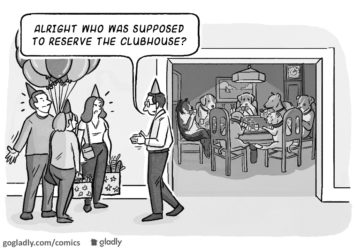 Common amenities are the reason many home buyers choose to live in common interest communities. They have visions of relaxing by the pool, family reunions at the park pavilion, and movie night with friends in the clubhouse theater. But sharing these common facilities with hundreds of neighbors can be challenging. That's where HOA reservations come in.