Bring Happy to Your Community
GoGladly.com: the free HOA website and super-simple dues payment portal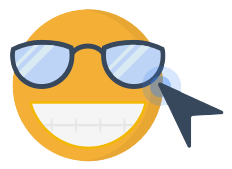 Always look and feel your best
A poor website makes your community appear disorganized and sloppy. Make sure yours is not only attractive but well-organized and easy to navigate — just like your neighborhood.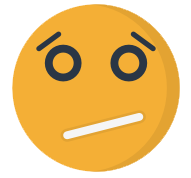 You can add online dues payment to your website. Save the hassle and let residents pay online. They set recurring payments up once, and never have to think about it again.
It's like Kryptonite for Angry Homeowners
Poor communication and misinformation are usually to blame. With Gladly, you get a beautiful HOA website, dues payment portal, and functional communication tools that make both residents and managers happy. Say goodbye to dysfunction palooza with free tools.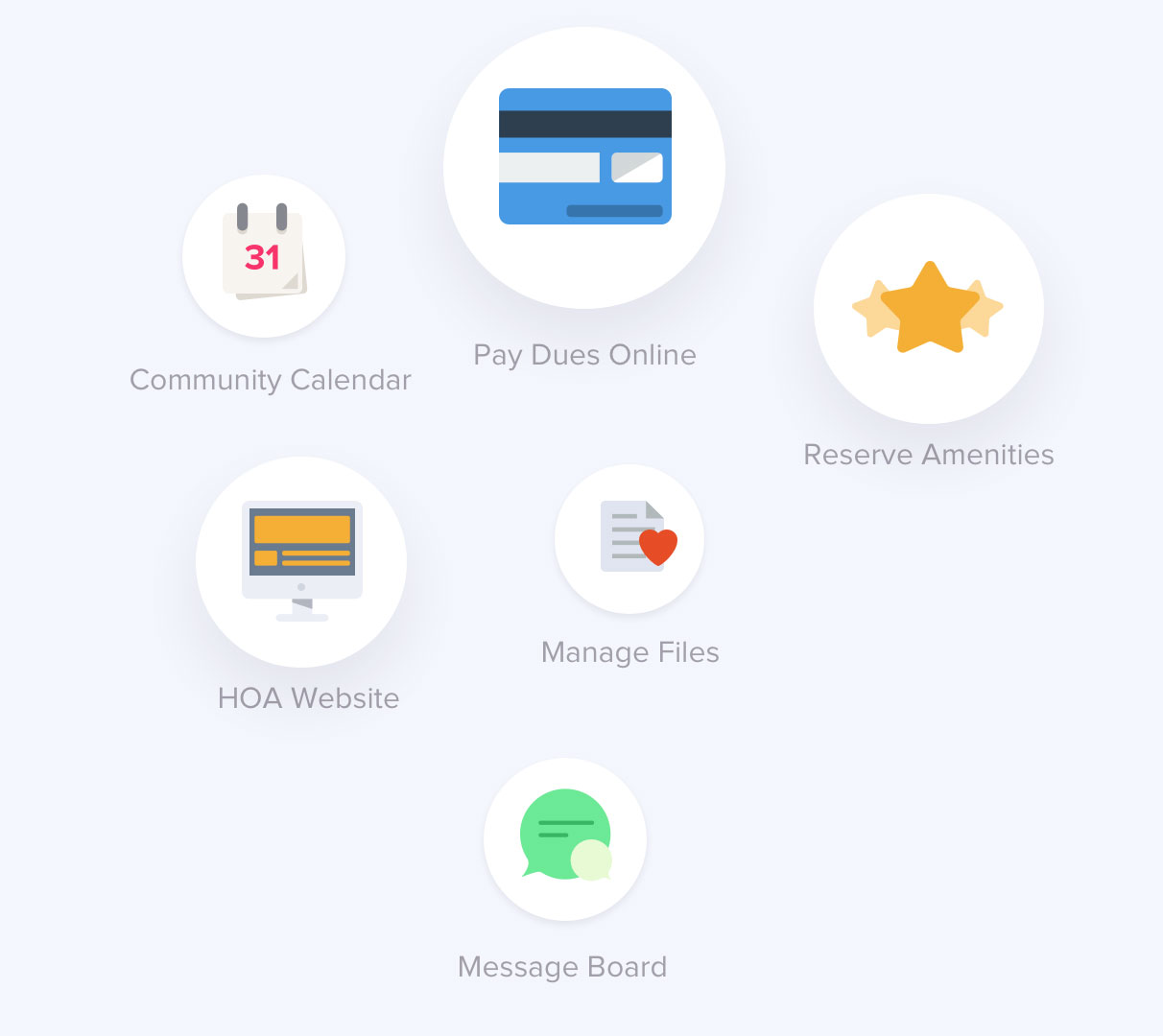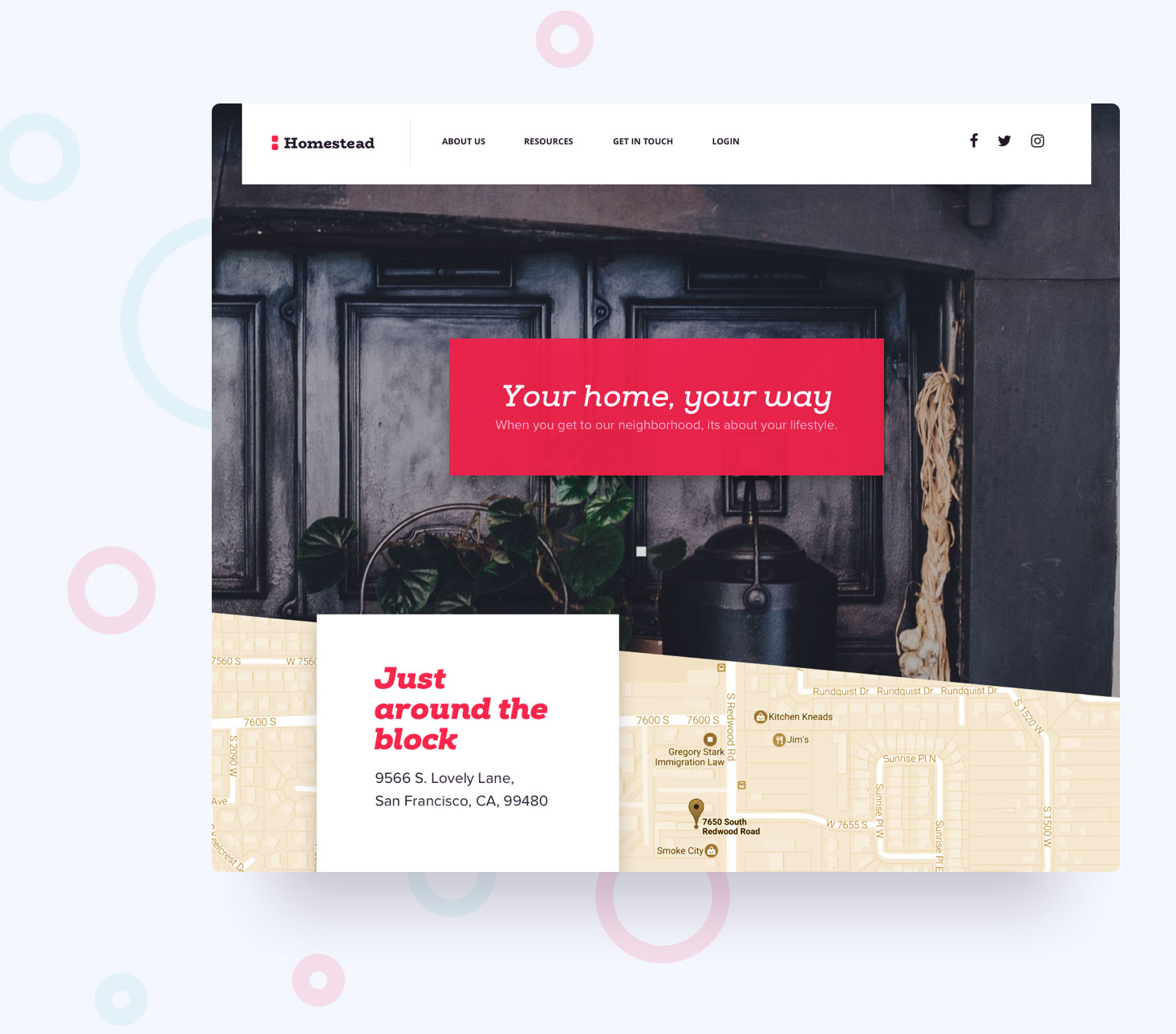 Get a modern, beautiful, website that looks way better than the community's site just next door. All free. Add a custom domain or connect your existing domain for just $14/mo.
Did the "techie" board member move out? No worries, anyone can update this beautiful website which is specifically designed for HOAs.  Smart move.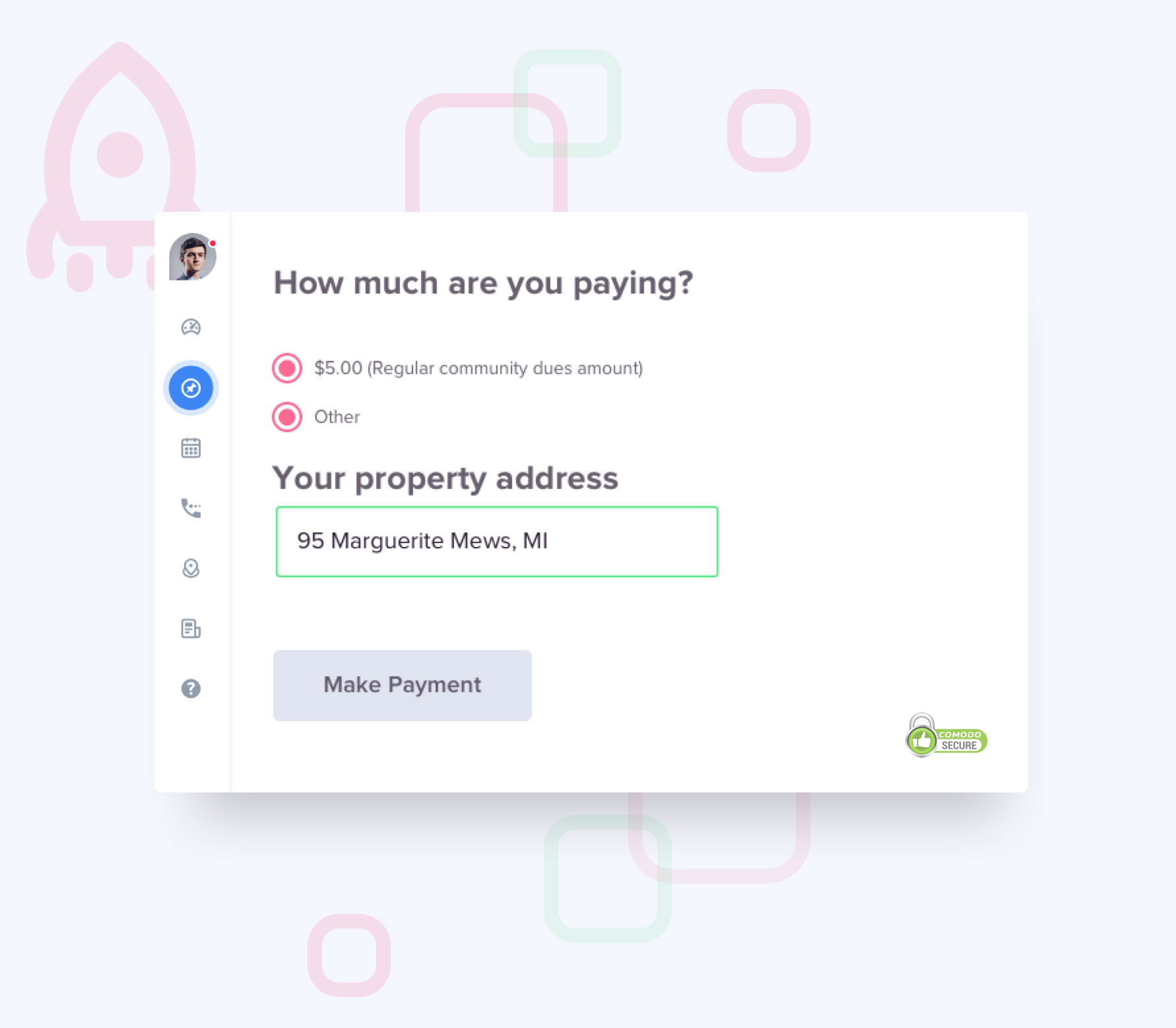 Accept ACH payments, Credit Cards, and Debit Cards online. We built this just for you and your HOA.
Still not convinced? Check out our demo page and test it out. We think you'll love it.
"Gladly has opened doors to homeowners that otherwise might have been closed, such as giving them a place to locate community documents on their own, get up to the minute information on what's happening in their neighborhood, and providing a friendly and current method of communication."
~Connie, Property Manager, Community HOAM
"When I joined our HOA board, one of my main goals was to have better communication with our community. Using Gladly for our community website ensures our members have the most up-to-date information available in an organized fashion."
~Kimberly, Board President, Blackhawk HOA
"Gladly has helped us decrease expenses and streamline the online management of my communities while improving communication and encouraging resident feedback."
~Kaleb, Property Manager, Community HOAM
Frequently Asked Questions
GoGladly is a free HOA website for your community. You can also add premium features and apps to your website for a monthly fee. GoGladly will continue to add new apps but don't worry, your modern HOA website will always be free!
Setup your online dues payment page for easy online payments by your residents. No setup or monthly fee. Residents can make single or recurring payments. A $1.95 or $2.95 convenience fee for ACH processing is added to the dues payment. Additional costs are added for credit card payments.
Your free HOA website comes with a beautiful community homepage. You can include an about-us section, images, and contact us page. In the near future, we will add an FAQ and public documents section.
If you already have images of your community, you can get a website up and running in 10-15 minutes.  It's really easy.  Don't believe us? Check out the 
demo
.
We have years of experience managing and writing about HOAs.  We have lot's of new features we plan to add to GoGladly and are always looking for feedback. If you want to request a feature please contact us.
You can add a custom domain for $14/mo.  So instead ofyourcommunity.gogladly.com you can get www.yourcommunity.com.
The Best Website For Your Community.
After you create your HOA website, read our HOA comics: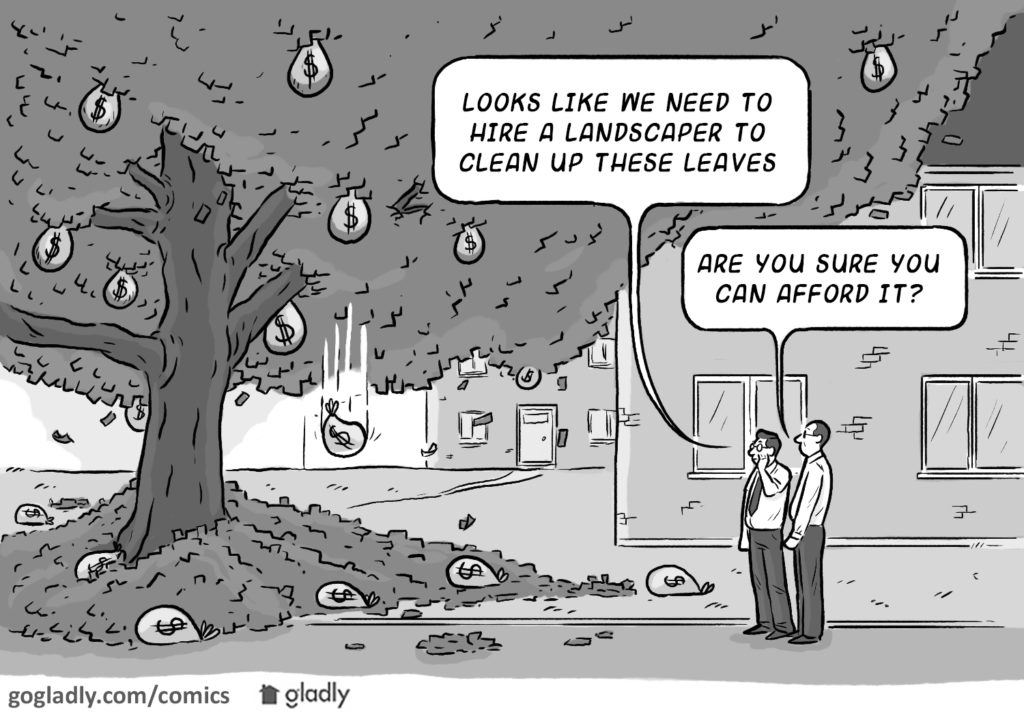 5 Ideas For an HOA Side Hustle
At this point in time, so many people are taking advantage of sublets on Airbnb to make additional money. But this revenue generating method isn't possible for HOAs. On the contrary, most homeowners associations frown upon tenants subletting their apartments on hospitality websites. But, is there a way for an HOA to make additional income?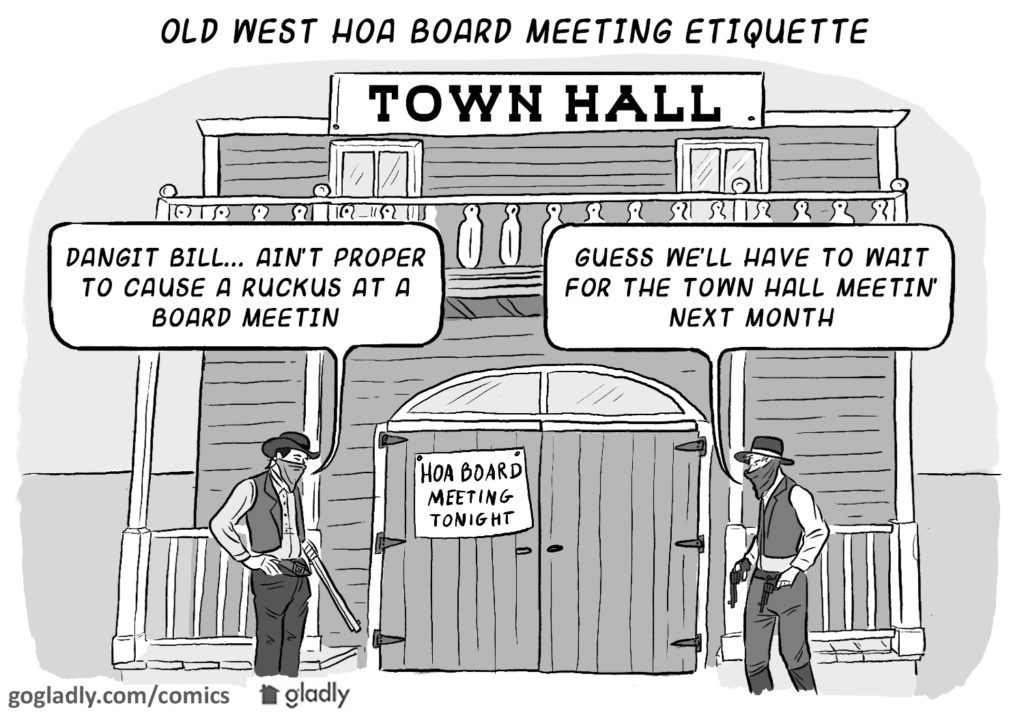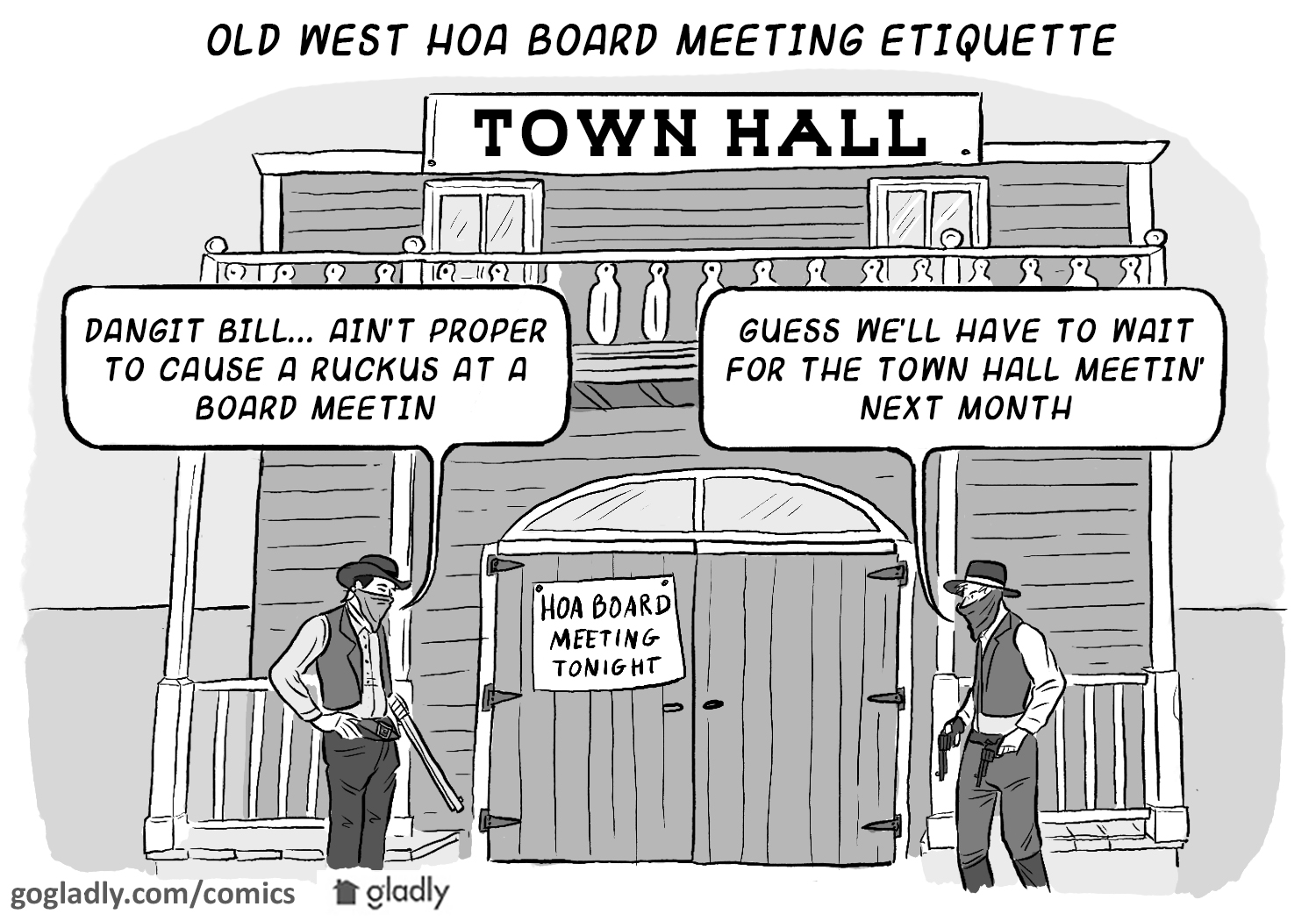 Town Hall vs Board Meeting, and Why it Matters
I was recently asked to explain the differences of a Board Meeting and a Town Hall Meeting. For many homeowners and even board members, the difference between these two meetings is not entirely clear.