Part of the allure of HOA living is that communities are maintained to a specific quality standard, helping maintain property values. It's in everyone's best interest for units to sell quickly and for top dollar, but selling an HOA home can be tricky if prospective buyers' agents present questions you're not ready for.

When homeowners decide to sell, help them educate prospective buyers by making the following information available to them. In fact, you can make things easy on departing homeowners by providing a standard packet of information they can use to answer the questions of potential future residents.
Start With the Governing Documents
First of all, your community's governing documents should outline rules and regulations surrounding the sale of your home. Believe it or not, some documents include limitations on signage, open houses and even showings. So when someone decides to sell, make sure they're aware of these rules.
Although selling residents will soon be moving away, encourage them to present the community in the best possible light. Reviewing the governing documents with homeowners who put their unit on the market will ensure that rules are followed, easing transitions and ultimately helping to maintain the value of your neighborhood. Not to mention attracting the kind of buyers who will appreciate those same rules and regulations.
Neither you or your homeowners should ever assume agents know the rules. Encourage sellers to discuss the governing documents with prospective agents, so they are aware of the rules surrounding the sale of the unit.
Keep Up-to-Date Records
Buyers deserve an accurate picture of what community living looks like in your neighborhood. Sellers should help them out by keeping copies of newsletters, memos and – most importantly – meeting minutes for the last 12-18 months. Sharing those items with their agent and prospective buyers can help them avoid surprises after offers have been made. Make sure these documents are easily accessible for your sellers and their interested buyers. You don't want to find yourself scrambling to collect these things at the last minute.
Some Community Managers will prepare a "Welcome Packet" for new and/or prospective buyers that answers frequently asked questions and provides valuable community info. If you have such a packet, be sure your homeowners know about it, so they can grab it from you when they decide to move. This welcome packet can also help a new homeowner become acclimated with your community.
Give your agent the upper hand with neat facts about the happenings of the community, such as block parties, scheduled maintenance, special projects or other things that could impact the buyers' opinions — and the potential sale.
Preparation is the key to capitalizing on the attention, interest and excitement of potential buyers!
Know the Facts
Put yourself in the position of potential buyers who are considering moving into your community. What information might help them? Generally, condo buyers and their agents will want to know things like:
What are the monthly fees?
Who takes care of what?
What is the reserve fund balance?
What major projects are planned?
Who manages the community?
Are there pet restrictions?
Take preparation to the next level and be equipped to answer deeper questions, such as:
Are there any current or pending special assessments?
Are there any pending lawsuits?
How many units are rented?
When does the Board meet?
Does the community have blanket FHA approval?
Is there a major amendment to the governing documents or rules & regulations change in the works?
Financials of the community – have the last two (2) fiscal year audits available and know the age, total amount and number of owners in arrears
It also helps to have the governing documents and/or rules and regulations ready and waiting in PDF format for easy access.
Set Realistic Expectations
The worst thing you can do is over-promise or minimize the truth about community living, since this is unfair to buyers and to your neighbors. The right buyers will appreciate both the benefits and potential drawbacks of HOA community living.

Be upfront and transparent with residents and buyers about your community's state of affairs. Doing so will enable buyers to make an educated decision and prevent contract fall-outs as things are "revealed" later on in the process.
Also, don't forget to google. Research your community as if you were a potential buyer. What does the online say about your community? Does the community's website or Facebook page come up? Does it answer the questions buyers might have? What are people ranting or raving about? Granted, you cannot control or change what people are saying, but you can control the quality of your community, as well as prepare yourself to respond to any bad reviews.
The key successfully selling homes in your community can be summed up in one word: education. It is of the utmost importance that your homeowners and their real estate team know the ins and outs of living in your community. Community managers and home sellers should be diligently prepared to answer questions, handle objections or concerns, and reveal the great opportunity that is community living.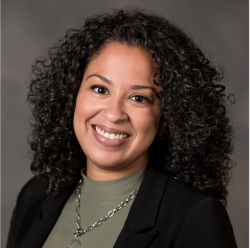 Latest posts by Rachel Richardson
(see all)